Stephen King wrote, "One of the cardinal rules of good fiction is never tell us a thing if you can show us, instead." But what exactly does showing look like?
In this class we will learn what it means to "show" and "tell" in fiction and creative non-fiction by analyzing and discussing various examples. We will practice using writing tools in setting, dialogue, and action that will help you to show, rather than tell, the emotions, events, and mood in your piece. By the end of class, you will produce and share a chapter or scene with fellow students and receive feedback that will allow you to go back to your work with new eyes.
October 31 - November 28, 2016
CLASS OBJECTIVES

*Learn to tell the difference between "showing" and "telling"
*Understand the difference between first, close third, and omniscient points of view and how they impact "showing"
*Discover how to use setting, dialogue, and action to show emotions, events, and mood
*Practice using these tools in a short piece of your own
LEARNING ACTIVITIES
Throughout this course you will:
*Analyze and discuss examples.
*Learn how point of view impacts how you "show"
*Practice using various elements of your work to "show"
*Share and receive feedback on your work and read and comment on your classmates' work
Week 1: What is Telling? What is Showing? Learning to Tell the Difference
We'll take a look at some examples of showing and telling in fiction and non-fiction and discuss what we observe. We'll also review first, close third, and omniscient points of view and discuss how they impact what we show.
Week 2: Showing Through Setting
Setting can be used for many purposes: it can create mood, develop character, or act as a metaphor. We'll look at examples of authors using setting to show rather than tell. We'll review how to give constructive feedback on other writers' work in preparation for this week's exercise. Then you'll each submit a short piece using setting to show. You will read and comment on one another's' work.
Week 3: Showing Through Action and Dialogue
What characters do and how they behave can show us so much about them. If we let our characters' actions speak for themselves, it gets us off the hook from telling the reader. Dialogue can do the same thing. We'll start by looking at and discussing examples of action and dialogue that "show" a scene.
You'll submit a short piece utilizing action and/or dialogue. You will read and comment on one another's work.
Week 4: Putting it All Together
As Stephen King says in On Writing, "If I have to tell you, I lose. If, on the other hand, I can show you…I win." Try out your new skills by creating a scene or a chapter. Let your setting, action and dialogue do the work for you. Read and give feedback on your fellow students' work.

ABOUT ELIZABETH LUND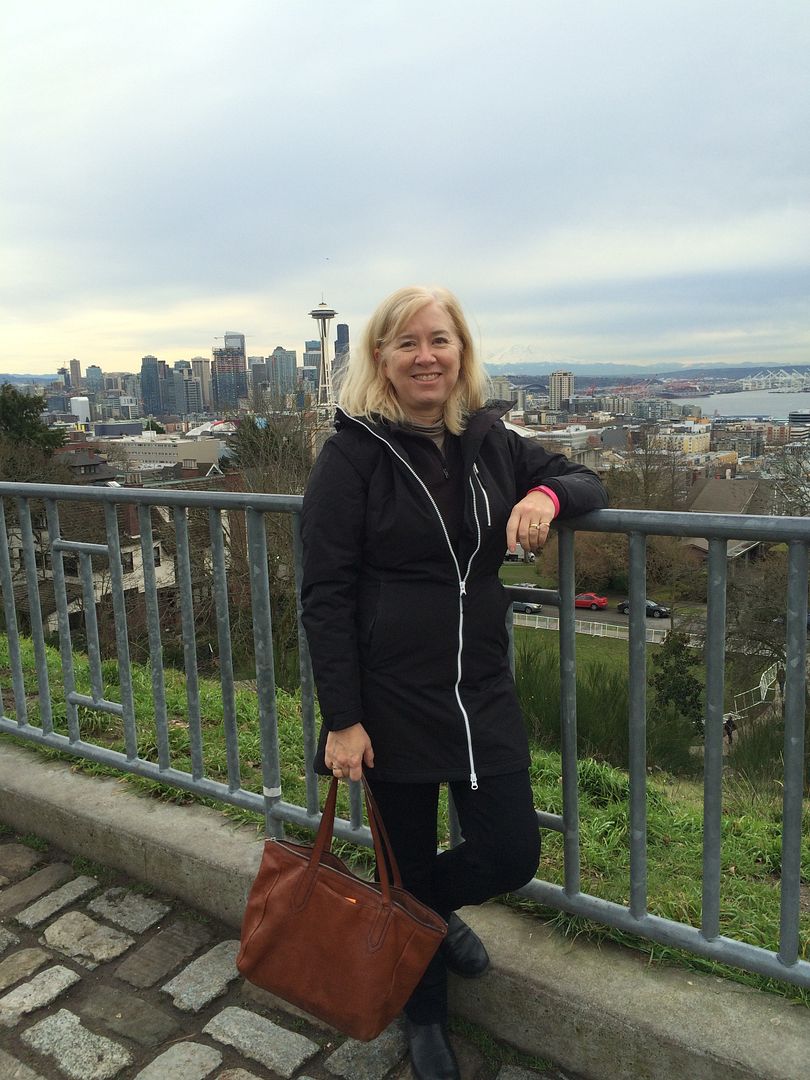 Elizabeth Lund is an MFA student at Antioch University Los Angeles, focusing on the genre of Writing for Young People. She also studied at the Northwest Institute of Literary Arts focusing on Children's and Young Adult Literature. She completed a certificate at the University of Washington in Writing for Children. In learning her craft, she found that showing rather than telling was one of the hardest things to learn but one of the most exciting things to practice. She is currently revising a middle grade fantasy novel (for 8-12 year olds) called Finding Memory. In her spare time, she teaches English, hunts for agates, and is an avid reader.