List Price: $199.00
This item is currently unavailable or out of stock.
REVISION: TAKE CONTROL
Take Control Of Your Essay Revision
Learn ways to self-advocate and stay in the drivers seat of your personal essay. Drive your car, and look for the street signs that will get you to your destination—publication.
September 8 - October 6, 2015
CLASS DESCRIPTION
Most writers accept revision as an integral part of writing. Yet for others, the revision process is not intuitive forcing them to rely on an editor or fellow writers in workshop for input. However, a writer can lose focus of a piece when getting feedback. Without the intention of doing so a critic might push their agenda onto an essay.
Even if you decide to depend on colleagues and editors to edit your revision, it is important that you hold the reins. In order to have control over your revision, a writer needs to have a straight forward system for self-editing. A check list of what goes into a successful essay is good way to make sure you have covered all the elements that could make or break your essay.
In this class you will learn ways in which you can take control of your revision. The goal is to give you a simple roadmap to guide your edit before it undergoes outside critique.
Andrea Tate, published essayist in Role/Reboot, A Daily Dose of Lit, Bleed, and a former editor of Lunch Ticket Literary Journal, will guide you in developing a revision system that allows you to self-advocate during the revision process.
"Put down everything that comes into your head and then you're a writer. But an author is one who can judge his own stuff's worth, without pity, and destroy most of it."—Colette, Casual Chance, 1964
CLASS OBJECTIVES
* Discover how to look at your work through an objective lens
* Develop a toolbox much like great fiction writers use in order to make sure all the elements of good writing are included in your work

*Learn the process of copy editing your writing in the style often used by literary editors

*Investigate publications that would most likely publish your essay

*Create a master-list of publishers along with a publication plan individually curated for your work
WHAT THIS CLASS WILL OFFER
Week 1: Distance and Fresh Eyes
Looking at your work objectively is no easy task. In the first week, we will engage in exercises that develop the objective self. There are no set rules or time frame of putting distance between drafts. A lot depends on deadlines and length. After writing a 1,000 word essay, maybe all you needs is to take a few hours off, go for a walk, read, and then go back to it. Writing a 5,000 word essay that took you the better part of a day or even several days, might be grounds for a few days to a weeks distance. When you do return to the essay, we will discuss ways in which you can look at the essay with new eyes.
Week 2: Macro Excavation
Although an essay is nonfiction, we can look at the toolbox of fiction writers to learn ways to develop our essay as an engaging and well-crafted story. Elements such as setting and time are crucial in creating mood for the reader. Characterization allows us to understand the motivation of the narrator, therefore investing the reader to continue reading. These are a few ways in which a nonfiction writer can utilize fiction tools in good story-telling. This class will develop a road map using those tools that will support the macro or big picture elements of your essay.
Week 3: Micro Edit
No matter how exciting and authentic your essay might be, if the work is riddled with grammar and punctuation errors, a reader will not comprehend the prose. By scanning your piece and making sure all errors are corrected, you will feel confident that your essay is being read the way you intended. There are several copy-editing tools that all writers must have in their toolbox. During this class, you will have a chance to practice those copy-editing tools.
Week 4: Publication Plan
Let's face it, the ultimate goal is publication. All writers have to take the leap and put their writing out there. The hard part is trusting that it is ready; the easy part is identifying which publications are looking for your type of essay. Once the work has gone through it's final revision, it is time to look through resources like the Writer's Market to find a home for your essay. Together we will network and cultivate master publication lists for all of our essays.
Every week is outlined with a reading assignment, writing assignment, instructor review, peer review, and discussion forums.
ABOUT ANDREA TATE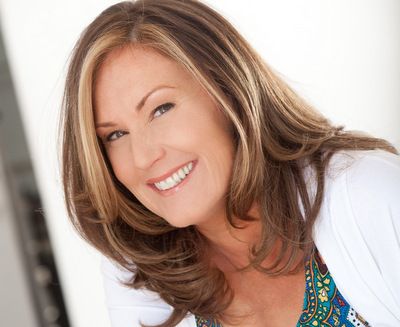 Andrea Tate received her MFA in Creative Nonfiction from Antioch University Los Angeles and recently finished an internship in the English Department at Santa Barbara City College where she assisted students in learning the tools necessary for revision. As a former literary journal editor, Andrea informs writers what editors are looking for in an essay, and how to make sure your essay is ready for submission. Andrea teaches memoir writing at The Hillcrest Center for the Arts, and online personal essay workshops for inspiration2publication. Her essays can be found on Role/Reboot, A Daily Dose of Lit, and Bleed. Her story "You" was published in the anthology Extract(s) in 2014, and is part of the memoir she is currently revising titled Self-Made Mom. Andrea is an award winning theatre director and an advocate the theatre arts for children and teens. Her next book, Real Acting, focuses on ways in which theatre arts can teach diverse groups of children to organically express themselves in today's society.
TESTIMONIALS
"The most valuable part of this experience was working on one piece throughout the course. Having the continuity allowed me to spend time making an essay great rather than writing to different prompts each week."--Angela Patel. Angela's story was published on "Medium" after Andrea's previous Personal Essay course.