Creative nonfiction merges literary fiction (and possibly poetry), research nonfiction, and journalism. It employs the same literary devices as fiction, such as setting, voice, and character development. This is what makes it different from standard nonfiction writing, and that difference is what this course is about. We will explore the use of scenes, dialogue, character arcs, and timelines; as well as discuss the difference between actual memories, and memories clouded by fear, resentments, and the passing of time.
4-Week Online Writing Course
June 3 - July 1, 2019
This course will focus on the use of literary devices in nonfiction. There will be four lectures to read, and we will discuss one topic each week. Students will submit a short work of nonfiction/memoir at the beginning of the course. Then over the next four weeks they will revisit their original submissions and revise them using instructor notes and the ideas and materials that have been presented and discussed each week. On the final week they will submit their revised manuscript.
CLASS LEARNING OBJECTIVES
Students will be encouraged to develop their own writing within the context of Creative Nonfiction Memoir. We will analyze various elements traditionally considered as craft utilized by writers of fiction. Our focus will be to learn how to incorporate those elements into our writing. The course will invite students to consider the issues raised in the process of writing memoir, aiming to uncover various methods of confronting potential problems. Through lectures and group discussions students will be provided information that they can use to analysis and revise their own writing.
Recommended Texts:
While not required reading, these memoirs successfully utilize the literary devices we will be discussing.
Liars' Club, Mary Karr
Permanent Midnight, Jerry Stahl
The Glass Castle, Jeannette Wells
The Los Angeles Diaries, James Brown
Jesus' Son, Denis Johnson
Let's Not Go To The Dogs Tonight, Alexandra Fuller
Another Bullshit Night In Suck City, Nick Flynn
The Bill From My Father, Bernard Cooper
Class Schedule:
WEEK 1
Lecture: Scene/Setting: descriptive scenery and the responsibility of each scene as it pertains to the basic idea of your writing.
* Student introductory discussion, and discussion on topic of lecture.
* Students submit short work of nonfiction/memoir (no more than 5-7 pages)
WEEK 2
Lecture: Dialogue: develop an ear for actual dialogue. Minimizing "wordiness" to better express emotion. Recreating dialogue from past events, and utilizing dialect, the pro's and con's of grammatical gymnastics.
* Student discussion on lecture topic
* Students work on writing exercise and revising their original submission.
WEEK 3
Lecture: Character Development: through the use of description, dialogue, actions, and non-actions. How to make your characters come alive by showing, not telling. And the narrator as a character
* Student discussion on lecture topic
* Students work on writing exercise and revising their original submission.
WEEK 4
Lecture: Memory/Timeline/Structure – what to use, and what not to use, creative editing of reality, and the reliability of memory.
* Students discussion on lecture topic, and the revision process
* Students submit revised original submission of nonfiction/memoir (no page limit)
ABOUT PATRICK O'NEIL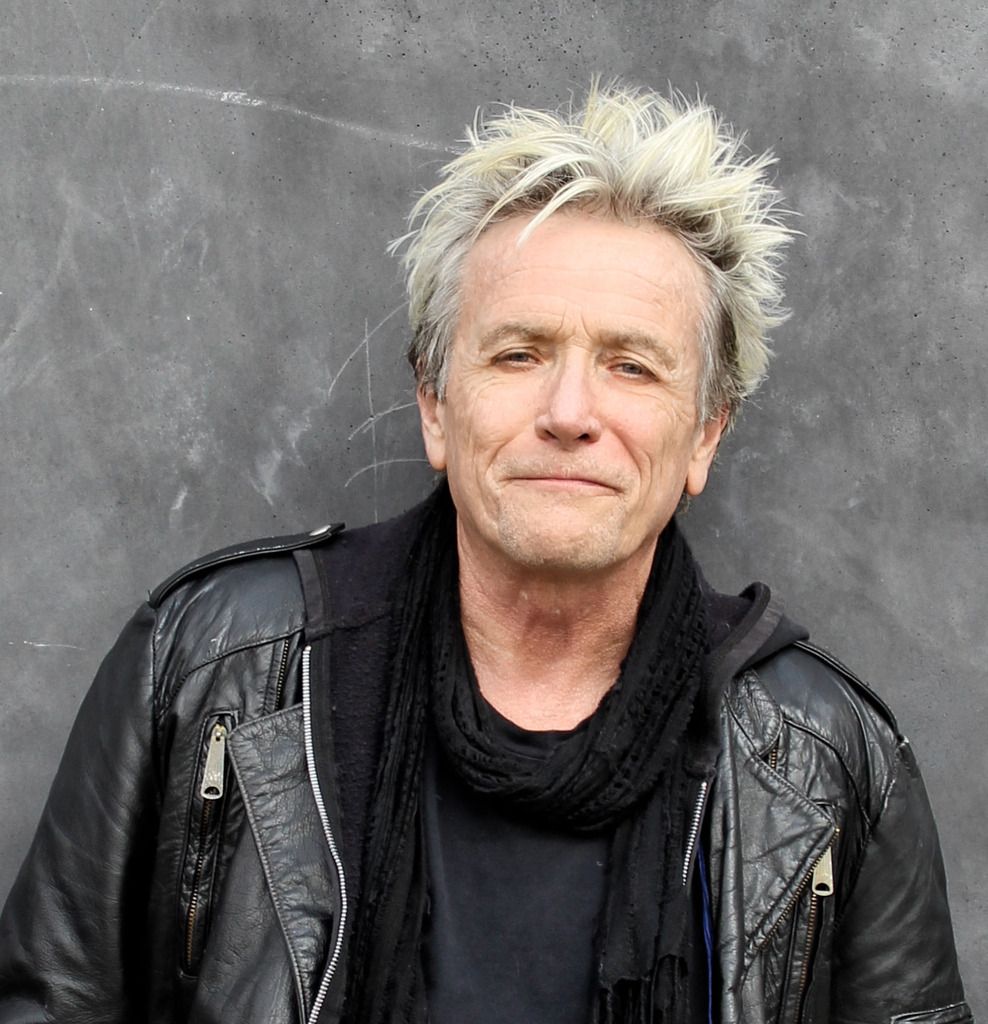 Patrick O'Neil is the author of the memoir Gun, Needle, Spoon (Dzanc Books). His writing has appeared in numerous publications, including Juxtapoz, Salon, The Nervous Breakdown, After Party Magazine, and Razorcake. O'Neil is a contributing editor for Sensitive Skin Magazine, a Pushcart nominee, a two time nominee for Best Of The Net, and a PEN Center USA Professional and former Mentor. He holds an MFA from Antioch University Los Angeles where he is an instructor for the inspiration2publication program. Most days you can find him teaching some form of creative writing at various rehabs, correctional facilities, institutions, and workshops, and he is the co-coordinator for the Why There Are Words, Los Angeles reading series. O'Neil currently lives in L.A.'s monument to broken dreams, the über hip downtown district, with his fiancé and two giant Maine Coons. For more information, please visit: patrick-oneil.com.
Sign up using the form below to be notified when we offer this class next time! Email all your questions to i2p@antioch.edu